Learn More About the St. Petersburg Safety Surfacing Today

Working with a reliable company for your safety surfacing needs is not impossible when you take your time searching and getting to know the options you have available. However, it is true that many "professionals" are actually not and you can easily end up with a company that is not able to provide you with the services and results you need or are looking for. At St. Petersburg Safety Surfacing, we can save you time and effort by providing all the solutions for your needs and projects regarding this field, and we can show you several proofs that will allow you to know about the results we obtain for our clients and the reputation we have built over the last decade.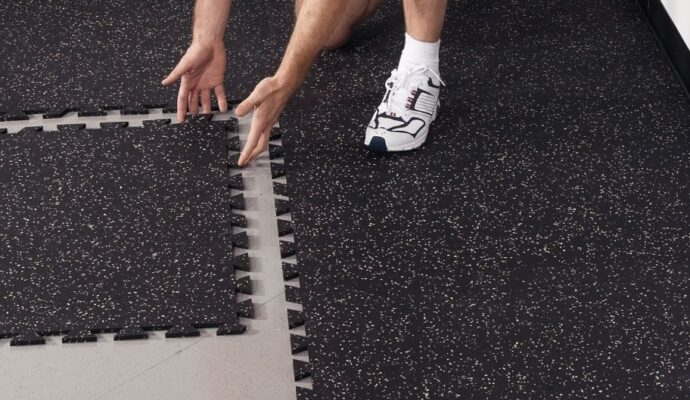 Since we have been in businesses for a long time, we have been able to obtain experience with more than just the usual spaces or places where safety surfaces are commonly installed: playgrounds, schools, city parks, and sports or training fields. Instead, we got opportunities to work with residential and commercial gyms, many other indoor spaces, and outdoor ones like pool areas and patios or yards. But is this something you should care about? Absolutely.
Installing a surface in various areas is quite hard since many factors are involved in how the process will be carried out. Therefore, you cannot expect a professional in indoor spaces to work with outdoor ones and obtain a stunning result, at least, not most of the time. With this in mind, do we have the services you need for your projects?
We are confident about it since we have included general ones but also those focused on the safety surfaces we are able to install and work with:
Safety surfacing services: we are able to provide you with installation, repairing, replacement, and maintenance services for any type of safety surface you are looking forward to but mostly, for those available in our company.
Bonded rubber: our first unitary surface that dries quicker, offers great drainage, and is more porous than any other in the market.
Bonded rubber mulch: you can imitate the appearance of wood mulch and get better impact absorption properties + great support for high-impact activities.
Rubber tiles: usually used for indoor spaces due to the support it offers for knees and joints. The geometric pattern is what many people love about it.
Poured-In-Place rubber: this surface has two layers, a base layer that provides support and impact absorption, and the wear layer that protects the first one and offers you the final design and colors.
EPDM rubber: this synthetic yet high-quality rubber allows us to install it in several existing surfaces and areas, and offers great flexibility, and can last for over 40 years.
Synthetic grass: you can have the desired result for landscaping but without the need of watering your grass nor providing high maintenance which tends to be expensive.
Synthetic turf: used for sports and training fields most of the time and just like synthetic grass, offers you everything from the real option but without having to water it nor spend a lot in maintenance.
At St. Petersburg Safety Surfacing, we will be waiting to know more about you and your surfacing needs in order to start working right away no matter your location in Florida or nationwide.
Below is our list of additional services: